I came across an article on Book Riot recently called High School Reading, 2.0. I thought it was really interesting to see what other people would like to see used in high school classrooms. I thought I would share a few of my picks!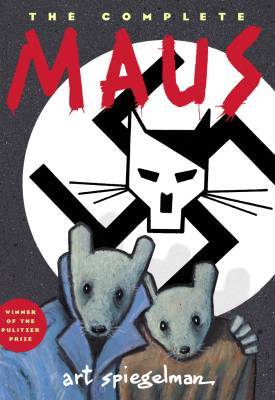 Maus by Art Spiegelman (Goodreads)
This was actually used in my World History class.
It was a really interesting book. It's a graphic novel so it was an entertaining book to read. It also gave us an insider's look at the horrors of concentration camps, the Holocaust, and living with the consequences. Sure, we could have read text books or other books that would give the same information but there was something different about reading it from such a personal perspective.
The Secret Diary of Lizzie Bennet by Bernie Su and Kate Rorick (Goodreads)
This would be a super fun tie in to reading Pride and Prejudice. I know for me it made reading P&P so much easier and interesting because I could relate to the characters more.
It could be useable for an English class to compare P&P and LBD. A screen writing or film class could use it as well and talk about the changes that were made and why they might have been made. A communication class could even talk about the book and all the social media elements within the story and online presence.
What books would you like to see used in school classrooms?