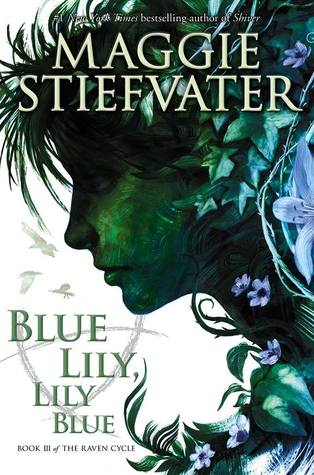 "Blue Lily, Lily Blue (The Raven Cycle #3)" by Maggie Stiefvater
Genre: Young Adult Fiction, Fantasy, Paranormal
Other Raven Cycle books
Source: Library
Summary from Goodreads:
There is danger in dreaming. But there is even more danger in waking up.
Blue Sargent has found things. For the first time in her life, she has friends she can trust, a group to which she can belong. The Raven Boys have taken her in as one of their own. Their problems have become hers, and her problems have become theirs.
The trick with found things though, is how easily they can be lost.
Friends can betray.
Mothers can disappear.
Visions can mislead.
Certainties can unravel.
Once again there isn't a ton of progress story wise but I don't care. I just want to be with these characters.
The atmosphere is in this world is fantastic.
I can really feel the love these characters have for each other. It might not be traditional but it is intense.
I'm not a romance fan but I'm digging the slow burn situation going on with Blue and Gansey.
The bottom line? WHY ISN'T THE RAVEN KING OUT YET?! I NEED TO KNOW WHAT'S GOING TO HAPPEN.

Related articles