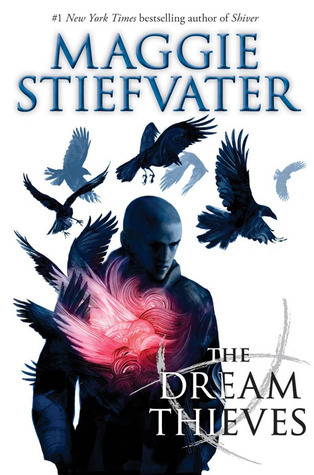 "The Dream Thieves (The Raven Cycle #2)" by Maggie Stiefvater
Genre: Young Adult Fiction, Fantasy, Paranormal
Other Raven Cycle books
Source: Library
Summary from Goodreads:
Now that the ley lines around Cabeswater have been woken, nothing for Ronan, Gansey, Blue, and Adam will be the same.
Ronan, for one, is falling more and more deeply into his dreams, and his dreams are intruding more and more into waking life.
Meanwhile, some very sinister people are looking for some of the same pieces of the Cabeswater puzzle that Gansey is after…
The story was slow moving but I really didn't mind. I loved getting to know the boys and Blue more.
It was nice to get to know Ronan better. I really appreciated how normal his abilities seemed. Stiefvater makes everything seem so normal as if all of this was totally able to happen.
I really enjoyed all the POVs going on. Thankfully it was never confusing like how some stories can be.
The bottom line? It definitely lived up to the Raven Boys. I can't wait to start the next book!

Related articles