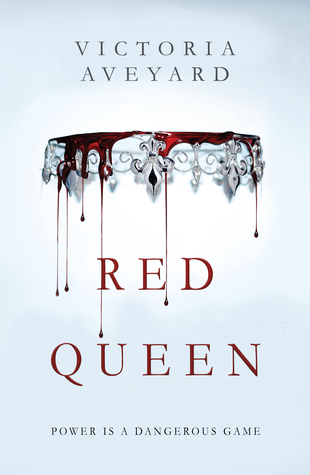 "Red Queen (Red Queen #1)" by  Victoria Aveyard
Genre: Young Adult Fiction, Fantasy
Source: Uppercase box!
Summary from Goodreads:
The poverty stricken Reds are commoners, living under the rule of the Silvers, elite warriors with god-like powers.
To Mare Barrow, a 17-year-old Red girl from The Stilts, it looks like nothing will ever change.
Mare finds herself working in the Silver Palace, at the centre of
those she hates the most. She quickly discovers that, despite her red blood, she possesses a deadly power of her own. One that threatens to destroy Silver control.
But power is a dangerous game. And in this world divided by blood, who will win?
It hit all of my favorite things in fantasy: great world set up, political intrigue, and a fascinating story.
The story was quick paced and engrossing.
You never knew where the story would go. Things were twisted. I was a bit gutted with how things turned out. It was a great plot twist but made me a bit sad.
Some of the characters were a bit cliched. Of course, no one liked Mare. Of course, she came from a large poor family. The list goes on.
Mare teeters towards special snowflake syndrome but never heads directly into it. Thankfully she's not the only special one.
The book toys with the idea of a love triangle but never goes into it. Thankfully some things happen and Mare shakes off both boys because they're both no good but also because she's in the middle of a revolution.
The bottom line? Great fantasy!

Related articles