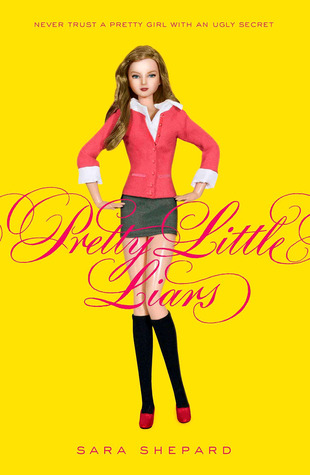 "Pretty Little Liars (Pretty Little Liars #1)" by Sara Shepard
Genre: Young Adult Fiction, Mystery
Other Pretty Little Liars books
Source: Freebie
Summary from Goodreads:
Three years ago, Alison disappeared after a slumber party, not to be seen since. Her friends at the elite Pennsylvania school mourned her, but they also breathed secret sighs of relief. Each of them guarded a secret that only Alison had known. Now they have other dirty little secrets, secrets that could sink them in their gossip-hungry world. When each of them begins receiving anonymous emails and text messages, panic sets in. Are they being betrayed by some one in their circle? Worse yet: Is Alison back?
I really hated the characters.
Like really, really hated them. I was cheering for the awful things happening to them because of how awful they were.
This story might as well have been classified fantasy for how outlandish it was. Completely ridiculous. Stealing your bf's dad's car and then your mom sleeps with the cop to get you out of a ticket? An underage teenager hooking up with a random guy in a bar who turns out to be her new teacher? The list goes on and on.
It was just bad. Not even the it's-so-bad-it's-actually-good type of bad.
The bottom line? Yuk. I'm glad I read it because now I know that I was right in my assumption that I don't like these types of books.