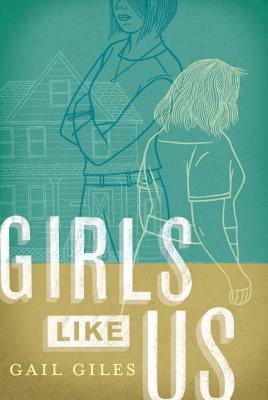 "Girls Like Us" by Gail Giles
Genre: Young Adult Fiction, Contemporary
Source: Library
Summary from Goodreads:
We understand stuff. We just learn it slow. And most of what we understand is that people what ain't Speddies think we too stupid to get out our own way. And that makes me mad.
Quincy and Biddy are both graduates of their high school's special ed program, but they couldn't be more different: suspicious Quincy faces the world with her fists up, while gentle Biddy is frightened to step outside her front door. When they're thrown together as roommates in their first "real world" apartment, it initially seems to be an uneasy fit. But as Biddy's past resurfaces and Quincy faces a harrowing experience that no one should have to go through alone, the two of them realize that they might have more in common than they thought — and more important, that they might be able to help each other move forward.
I picked this up because I like trying out diverse books. I've read some books about people with other conditions (OCD and Autism) but never about people with learning conditions like Biddy and Quincy.
I did appreciate the author  tackling some tough issues with the girls. I just wish they both didn't have to deal with the same big obstacle. It did give them a nice bonding moment but there are many other experiences the author could have given them.
I never fully clicked with the story. It was okay but I didn't love it.
It was really difficult to tell the girls' voices apart from each other.
The bottom line? Eh.