Apparently it's tradition for me to do a Cover Love post when I discover new-to-me classic that I love. That works for me! Here are some lovely covers for different editions Little Women.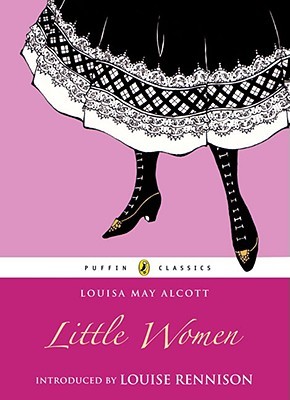 We'll start off with my edition.
I usually like Penguin's covers but this one is a bit odd. Scissors?! Maybe because Jo cut her hair?
I'm really digging the Penguin Threads series of covers.
Eeek. This one is really odd.
This Spanish edition is pretty cool. I love the dresses and it looks like they're made of paper!
What do you think of these covers?  Are there other good ones out there?