Initial Impressions is a feature where I read the sample of a book and share my initial thoughts on the book. This may help me decide if I want to read the full book in the future.
"Atlantia" by Ally Condie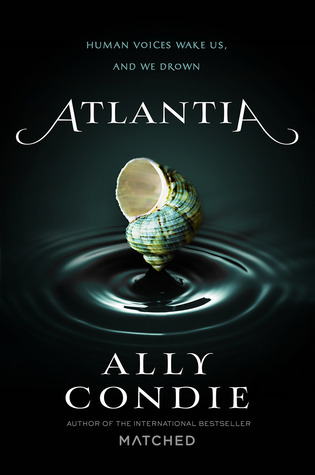 Sample length: 3 chapters
Thoughts:
This is not a mermaid book which is what I thought it was when I skimmed over the summary. The idea of people living underwater is a bit odd. It must be some really secure structure for that to work. It's forgivable that there weren't more details on that in the sample.
In a lot of ways, the story has some pretty predictable elements: teens of a certain age choose their fate (below or above), protagonist makes a hard choice for the family, and loved one makes a shocking choice. I think we even met what I can only assume will be a potential love interest in the first 3 chapters.
Am I going to read the book in the future? Probably not. Condie's writing is nice but the story isn't grabbing my attention enough to make me want to read more.